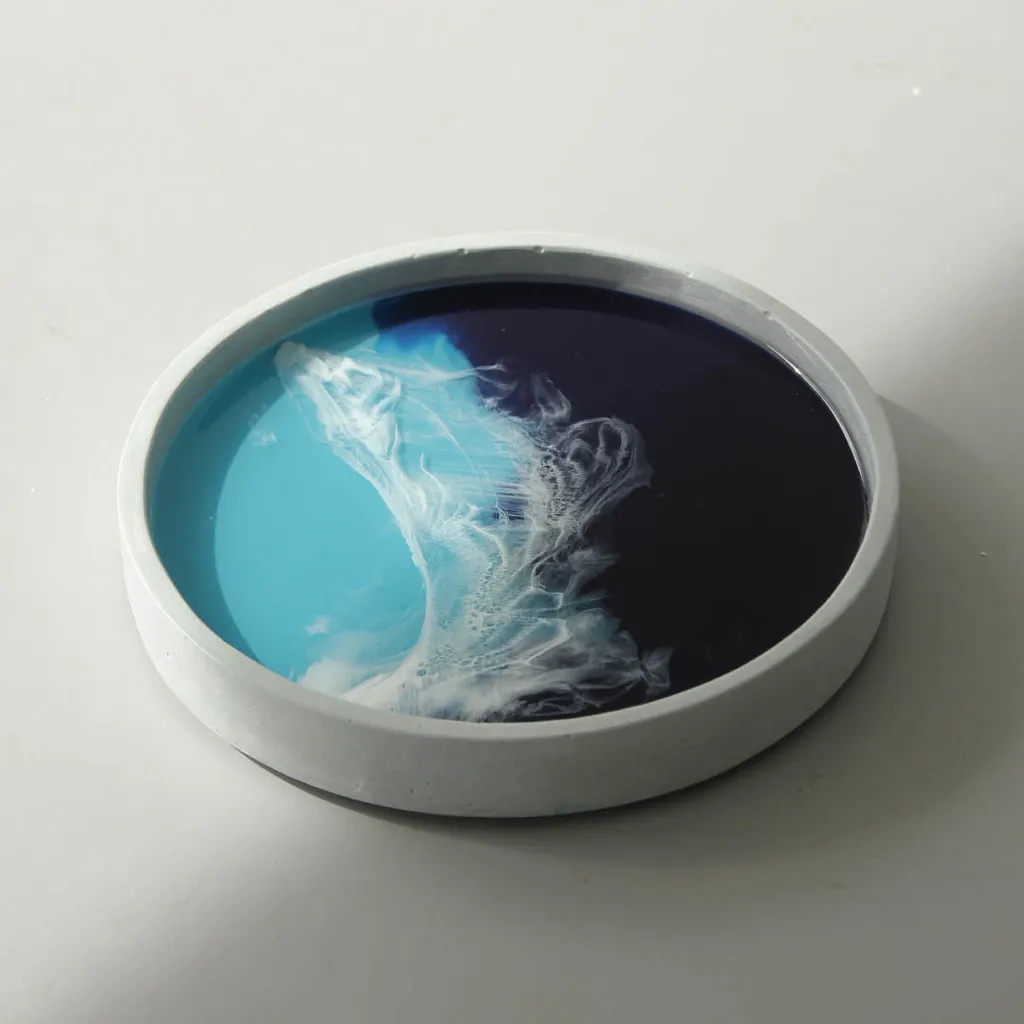 Redondo Tray (B) x Resin Art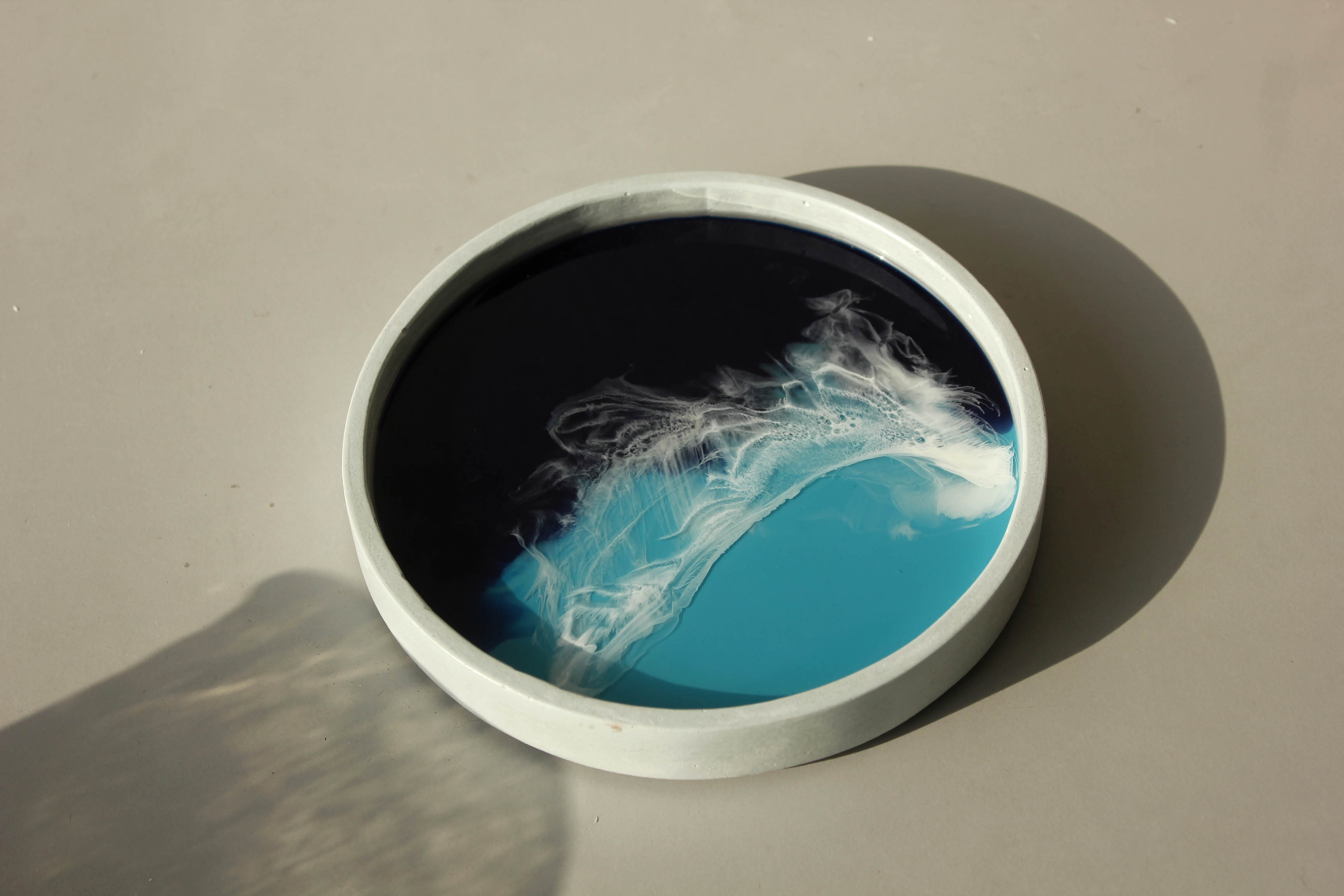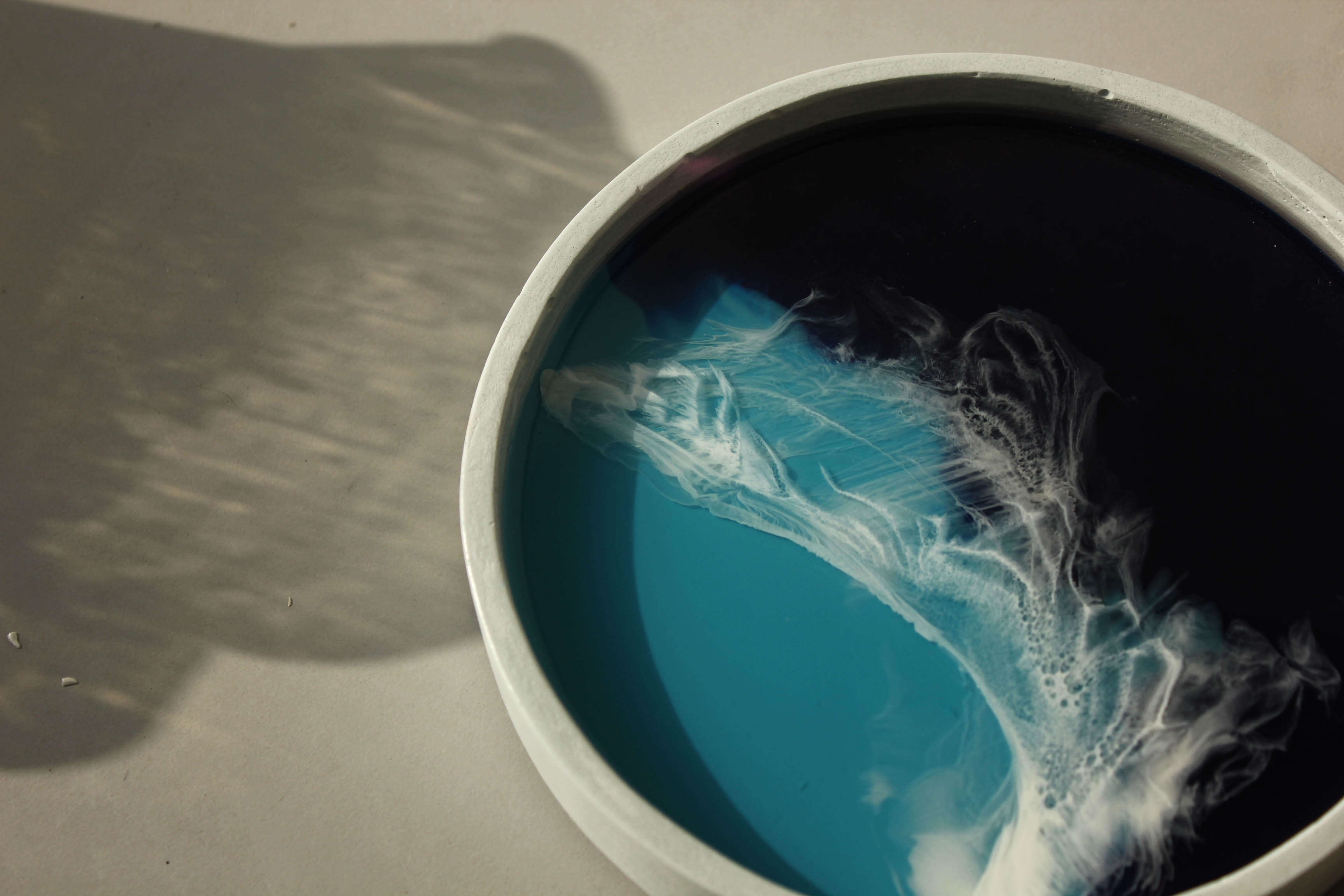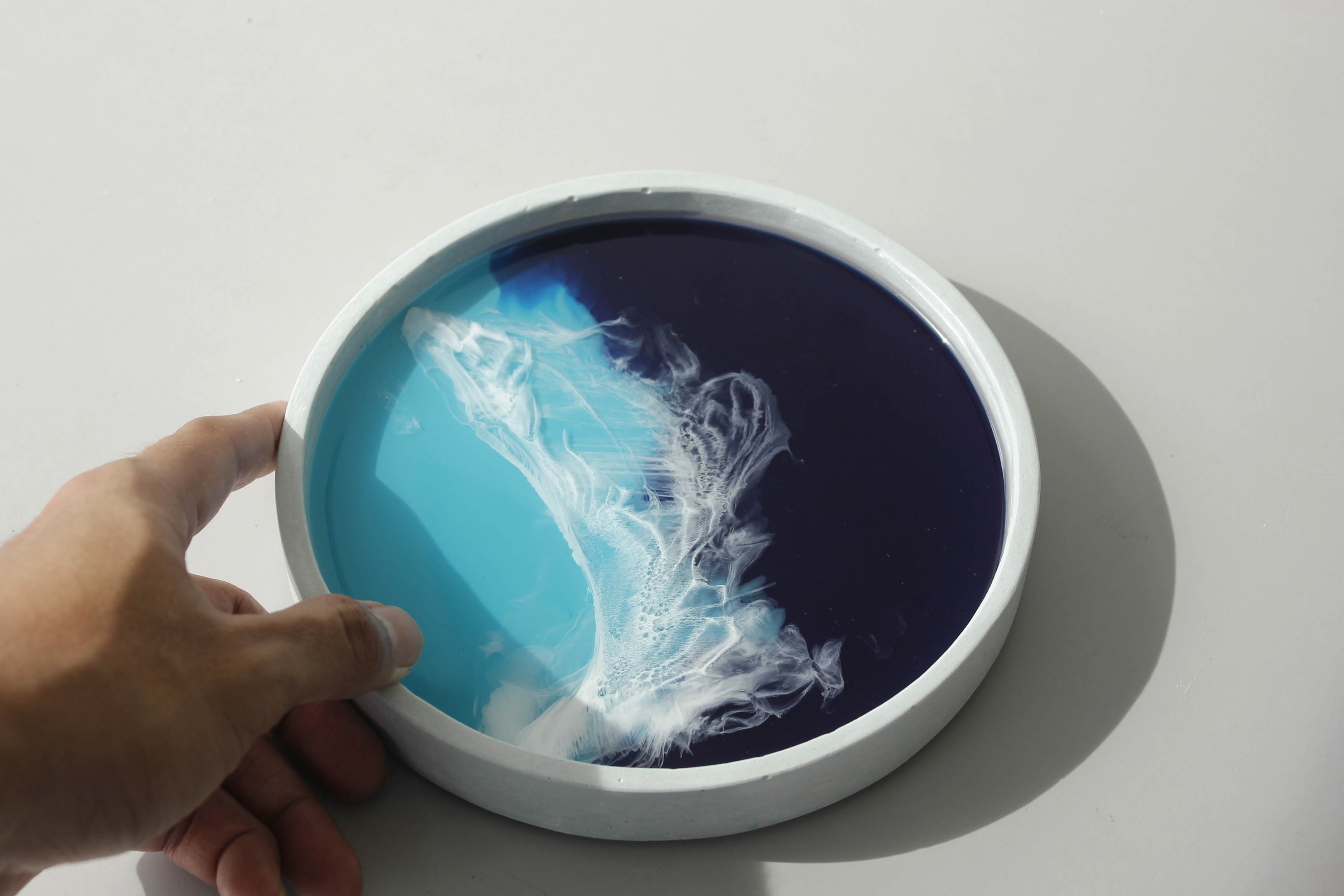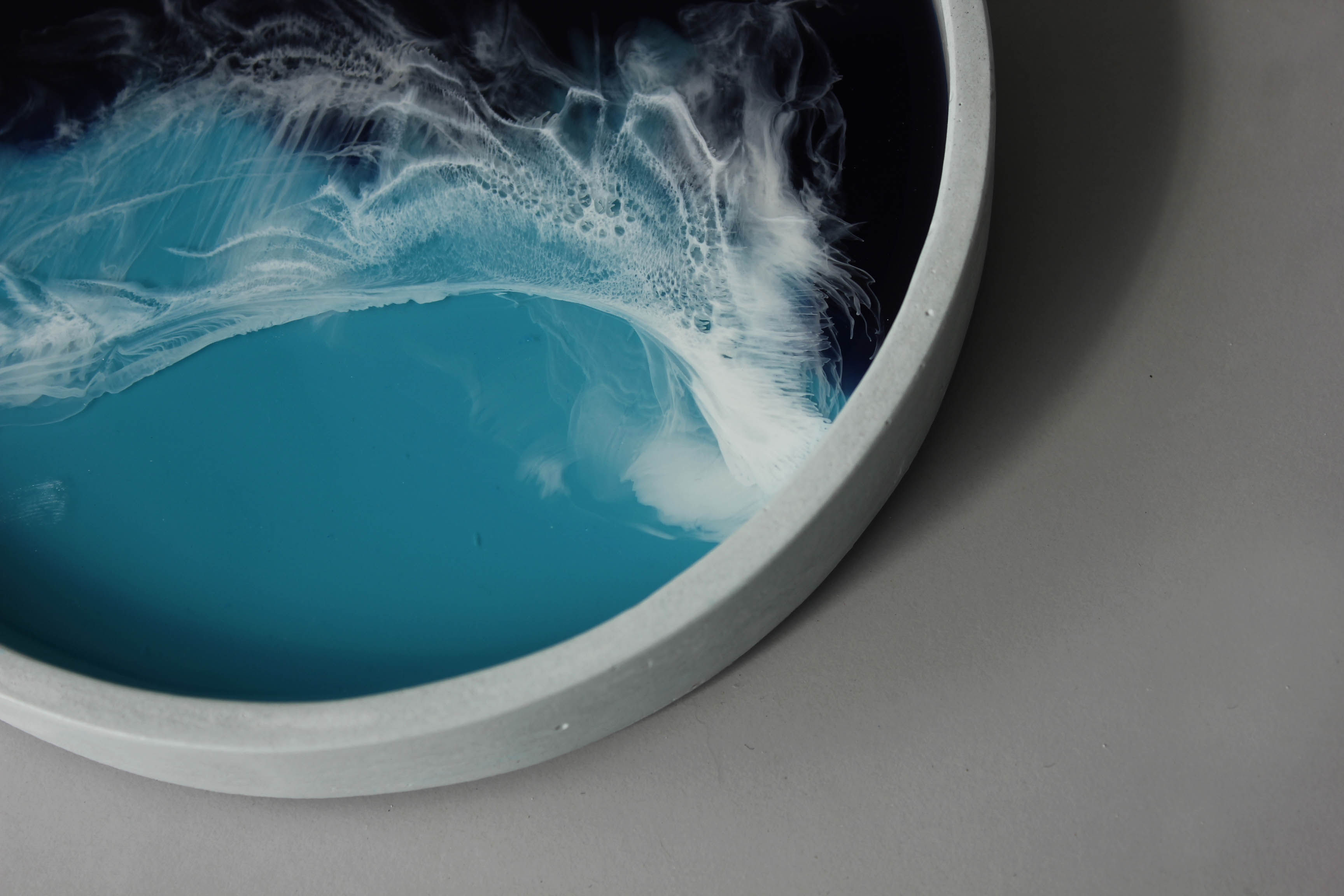 A subtle blend of the art pouring resin on the Redondo tray by UNDART with an alluring waves looking from a top view. A significant fantasy escape to bring you closer to nature and recalling the holidays you have encountered back in those clear crystal blue water days. Have it set on a coffee table by placing a suitable decorative item to suit your ambiance or a substantial jewelry display too!
---
PRODUCT DETAILS:
Materials : Cement (Blue Grey Sky) , Epoxy resin
Dimension ( D x H ) : 18cm x 2.5cm
*Note** Each piece with hand poured resin and concrete tray may differ from product photo.
*Note** Due to the current strict movement control of Covid-19 please do expect some slight delays in production and shipping. If you would like to have an order for a special occasion, it's best to order prior 7-10 working days beforehand.